West Ham attacker Robert Snodgrass raved about Aston Villa midfielder Conor Hourihane following Villa's 2-0 win over Newcastle United.
Hourihane took to his personal Instagram account to celebrate helping the Villans rack up three points, with him sharing several snaps of himself in action.
"Big 3 points for us last night!!," wrote the Villans player on his personal Instagram account.
Snodgrass responded to Hourihane's post, via his Instagram account, to rave about the 28-year-old with him dubbing Hourihane as being "different gravy."
"Different gravy Con well done bud," wrote the Hammers winger.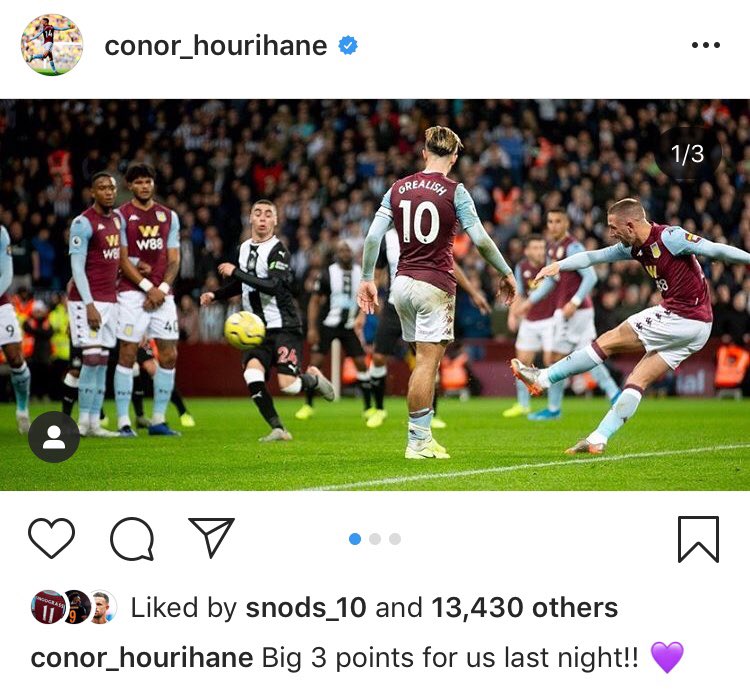 OPINION
Hourihane scored his second league goal of the season and racked up his second league assist of the current campaign against the Magpies, so it's no surprise Snodgrass was impressed. The 28-year-old stood out, which was impressive when you consider his teammate Jack Grealish was also in red-hot form, as not only did he impact the scoreline, but he made three keys passes and was fouled twice (Source: WhoScored), which shows what a nuisance he was to Steve Bruce's side. In some ways, Snodgrass was probably dreaming of having Hourihane play alongside him in the current Hammers team, as on current-form, they need a player capable of providing goals as well as being a creative spark. After all Manuel Pellegrini's side have only managed five goals in their last five games, and are currently on a winless run that stretches seven games. While the Hammers arguably have more high-profile options than Hourihane at the London Stadium, see Felipe Anderson, at the end of the day, it's better to have a player who is class on the pitch then just class on paper, and is worth saying a few Hammers aren't living up to the ability they are believed to have.