West Ham attacker Javier Hernandez insisted he wasn't distracted by his personal life and that he was focused on his football.
The Hammers forward who is among the club's highest earners as he rakes in £140,000-a-week (Source: Spotrac) took to his personal Instagram account in order to dismiss the idea he wasn't focused on football.
Hernandez seemed to be hitting out at the idea that he was distracted by his social life, as he has started uploading more personal pictures to his account, as he shared he simply had decided to share more.
"My focus has always been Football and I am not distracted at all. I just decided to share more of my life with you," wrote the Hammers forward.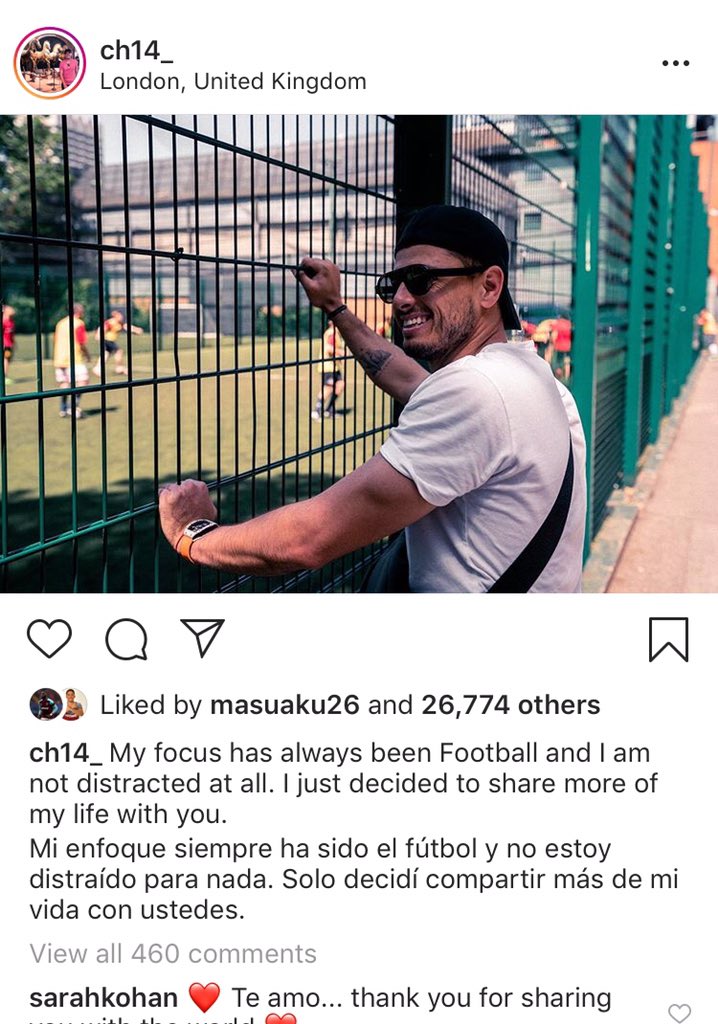 OPINION
This is bizarre. While Hernandez has been uploading more personal pictures, that should be no suggestion that he isn't focused on his football. After all, the season isn't underway and the big-earning Hammer should be allowed to enjoy his holiday. Also, it's no surprise that Hernandez has been more active on Instagram considering what has just happened in his life. The 31-year-old forward just welcomed a son called Noah into the world, and clearly is just a proud new father who wants to show his child off, and that's normal behaviour. If Hernandez is still at the London Stadium in the coming season, you never know, and his performances are below par then questions can be asked; but until then, the forward should be allowed to be as active as he wants on social media. The 31-year-old started 37% of the Hammers' league outings in his 2018/19 campaign and was involved in 19% of his side's league goals after scoring seven and assisting three in his 25 outings (Source: Transfermarkt).