West Ham youngster Joseph Anang sent a three-word message to Liverpool goalkeeper Adrian after he cheekily claimed goalkeepers were just as skilful as outfield players.
The ex-Hammer and current Reds shot-stopper Adrian shared a picture of himself doing keepy uppys on Instagram along with a caption to suggest that many didn't think goalkeepers were capable of breaking out the skill moves.
"We goalkeepers also know how to do it!" wrote Adrian via his personal Instagram.
Adrian's post saw Anang encourage the Liverpool keeper as he sent a three-word message, via his personal Instagram, to show his support.
"Tell them bigman," wrote the young Hammers goalkeeper.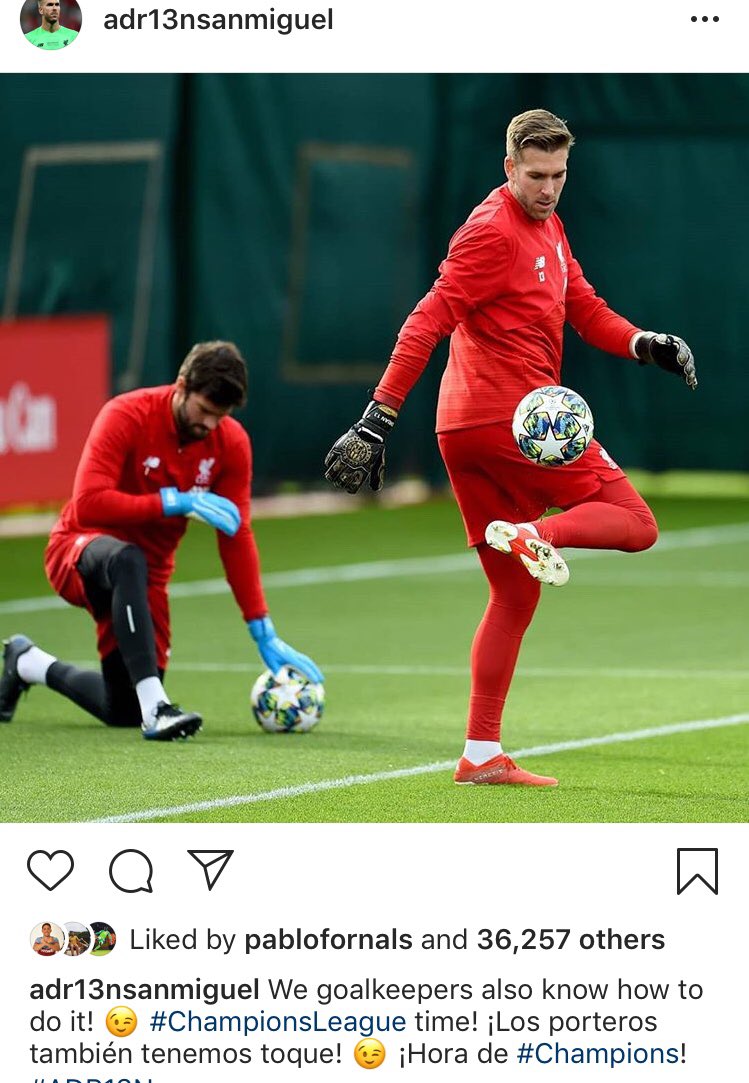 OPINION
Adrian was clearly being a bit cheeky after noticing a snap of himself doing skill moves in training, but it seemed to go down a treat as a host of famous footballers liked his post. However, when you consider how often keepers get praised for being good with their feet nowadays rather just their hands, Adrian's cheeky claim could easily be argued as true, as there are plenty of goalkeepers who probably could outclass certain outfield players with the ball at their feet. Yet aside from that, it's really good to see Anang still being in contact with Adrian as hopefully the Hammers youngster still feels comfortable enough to seek advice from the Spanish keeper. After all the 19-year-old, who is yet to feature for the senior side, could no doubt benefit from leaning on Adrian as the 32-year-old has a wealth of experience having played 133 times in the Premier League and has featured in this season's Champions League with Liverpool. Anang looks like having a bright future at the London Stadium as not only is he contracted to the club until 2021, but he is benefitting from fellow youngster Nathan Trott being out on loan as he is getting to feature for the U-23s this season. The talented teenager has played six times in the Premier League 2 and has done very well as he has only conceded six goals while keeping three clean sheets (Source: Transfermarkt).