West Ham midfielder Declan Rice sent a message to goalkeeper Nathan Trott after he made his debut for AFC Wimbledon on Saturday.
The 20-year-old Hammers goalkeeper, who is on loan at AFC Wimbledon for the season, made his debut for the League One side in their 1-1 draw with Accrington Stanley on Saturday and took to his personal Instagram to mark the occasion.
"Delighted to make my debut," wrote Trott.
Trott celebrating his debut for AFC Wimbledon, saw Rice take to his Instagram to send him a one-word message saying his name, "Trottyyyyyy", and the Hammers midfielder then got a response as the goalkeeper replied by calling the 20-year-old "capitano."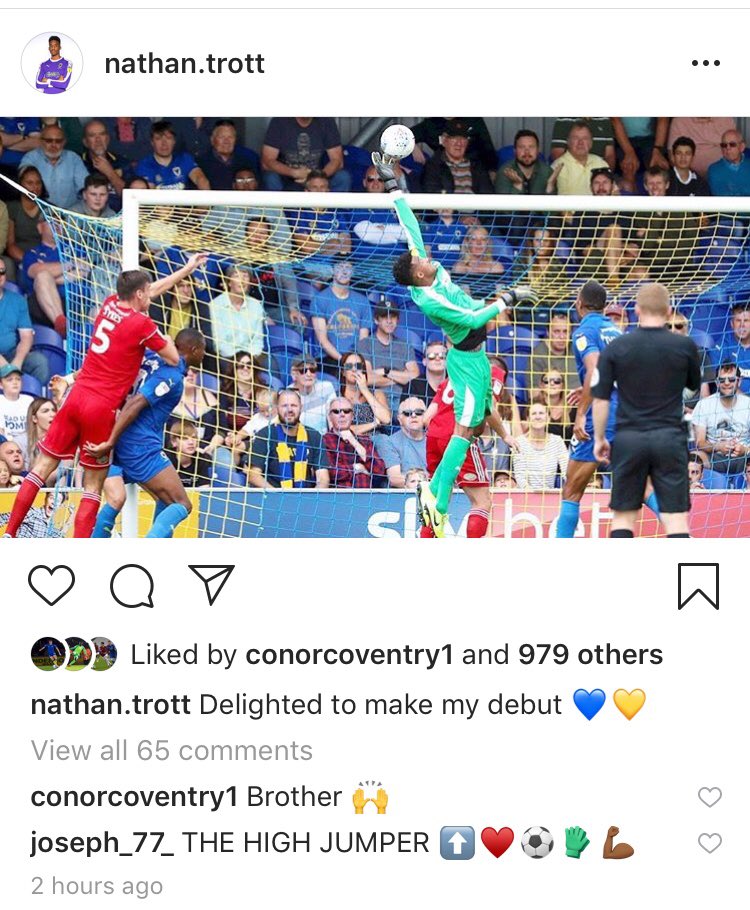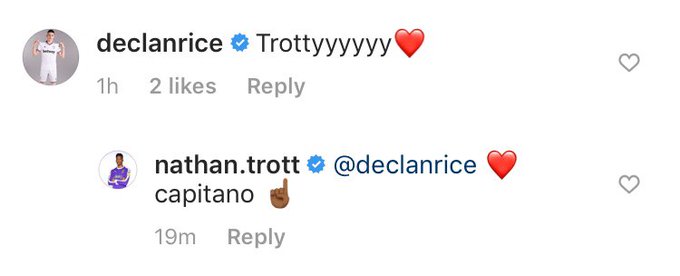 OPINION
It's good to see Rice keeping an eye on West Ham's loaned-out youngsters, even if he only sent the briefest of messages, as it's a classy move. Trott has never tasted senior football before, with him instead playing over 55 times for the Hammers U-23's side, and it's no doubt a daunting prospect for him to be playing League One football. So it's nice that he is still in contact with Rice, as if he starts to struggle, then the 20-year-old has someone to turn to for advice. However based on how Trott's debut went for AFC Wimbledon, he probably doesn't need any advice at this moment. The 20-year-old made an important fingertip save, which denied Accrington's Colin Bishop scoring earlier in the game, and was kept busy throughout the match. Accrington Stanley may have been reduced to 10-men in the 61st minute after Zaine Francis-Angol was sent off, but they still fired 11 attempts at goal, four-hit the target (Source: BBC), so Trott had to be alert. With the 20-year-old coping well on his debut, it does seem likely that he is set to get more first-team football in the coming weeks, that will hopefully aid his development.