Former England international Stan Collymore has claimed that he was right about ex Hammers star Marko Arnautovic.
The Austrian international's turbulent time with the club came to an end this summer when he departed for China, and Collymore feels he always knew what the 30-year-old was like.
"But Arnie ran a full 50 yards to track back once…," he wrote on his personal Twitter account. "That's a joke Hammers will get.
"Was right about him too after East London's finest gave me pelters!!"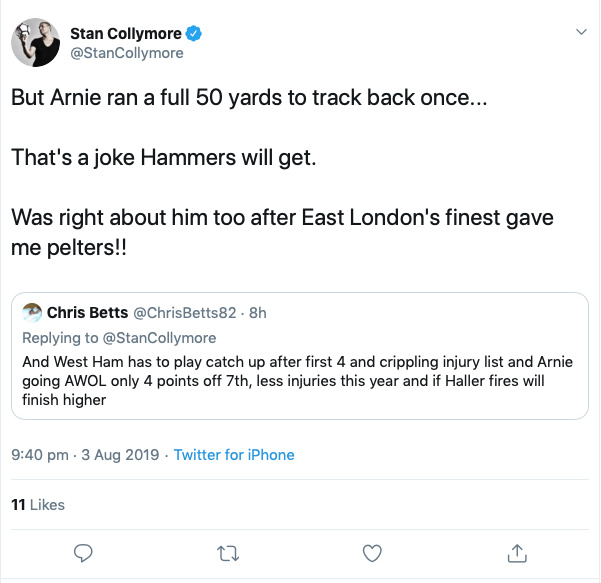 OPINION
Collymore, as we all know, is someone who delights in saying 'I was right' – he's proved as much here. It's not the most attractive of qualities but sometimes you want everyone to know you were spot on, especially when you got 'pelters' for your opinion at the time. Fair play to Collymore if he did get his Arnautovic verdict right at the time, because when the Austrian was in top form the West Ham fans wouldn't have a bad word said about him. That's normal, though. Football fans protect their own and so the Hammers faithful wouldn't have responded well to criticism of their former star striker. Hindsight is a wonderful thing and it's clear that there were warning signs of what Arnautovic would become even when he was playing well, such as his lack of work rate and near-constant refusal to track back. Still, he's gone now, so Collymore and the Hammers supporters simply need to move on from him.