Bobby Zamora sent a heartfelt Instagram message to Marlon Harewood after the forward posted a throwback picture of the duo in action for West Ham.
Harewood highlighted that the pair played for West Ham 13 years ago before raving about what a team they made for the club.
"13 years ago #throwbackthursday #whatateam#partnership #goals," wrote Harewood via his personal Instagram, alongside a snap of him and Zamora playing for the Hammers.
Harewood's post saw Zamora take to his personal Instagram account in order to tell his former strike partner that his days at West Ham were some of his best times during his career, before sharing he missed that period of his career.
"Some of the best times bro. Great lads amazing club. Miss them days," wrote Zamora.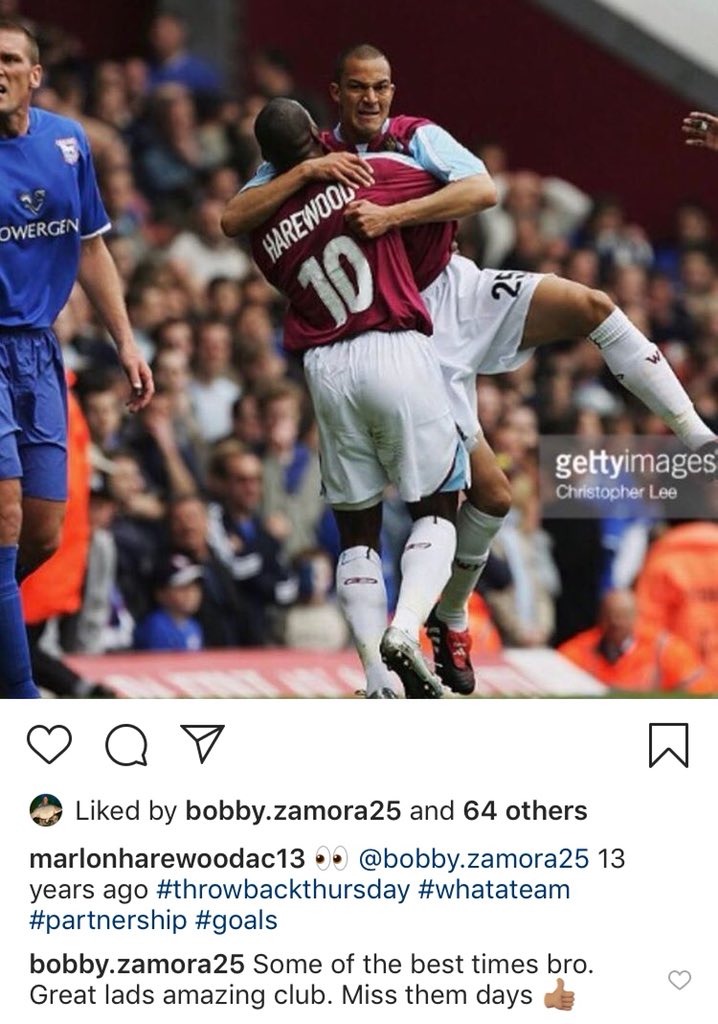 OPINION
With West Ham looking short of forward options currently, despite the arrival of Sebastien Haller this summer, it's easy to imagine how the club could do with players like Harewood and Zamora being signed. Harewood scored 31 goals for the Hammers in the Premier League across his three seasons in the top-flight for them, as per the Premier League, while Zamora racked up 24 goals in the Premier League for West Ham across his four campaigns in the top-flight for them (Source: Premier League). So if the Hammers could recruit goalscorers this summer that were comparable to Zamora and Harewood, when they were in their peaks, then it would be a good sign. West Ham sold their 2018/19 top scorer Marko Arnautoivc earlier in the summer, he contributed 11 goals last season and scored every 184 minutes, as per the BBC, and they also waved goodbye to Lucas Perez as well as Andy Carroll,  so it seems obvious that attackers need to be signed. When you consider the club have recruited Haller, maybe a forward with a proven track record in the Premier League is what they should be looking for.