Ian Abrahams was dismayed after ExWHUemployee suggested that West Ham should sign attacker Mario Balotelli this summer.
The reliable Hammers source revealed they wanted the Hammers to sign the 28-year-old free agent on a one-year deal, so the club could get rid quickly if it didn't work out, as he could be a top player with the support of the West Ham fanbase.
"I agree the more I think of it the more I want it to happen! One year deal. With option to automatically renew or break it depending on how he performs (if he would accept that) and with the support of the fans, we could have a top player. Only 28 scored at top level," wrote ExWHUemployee via his Twitter account.
However while ExWHUemployee thought Balotelli would be a great fit at the London Stadium, talkSPORT's Abrahams disagreed as he first replied "really?" before adding that the Italian forward was the last thing Manuel Pellegrini's side needed.
"After Payet & Arnautovic, last thing we need is another suspect character," wrote Abrahams via his personal Twitter account.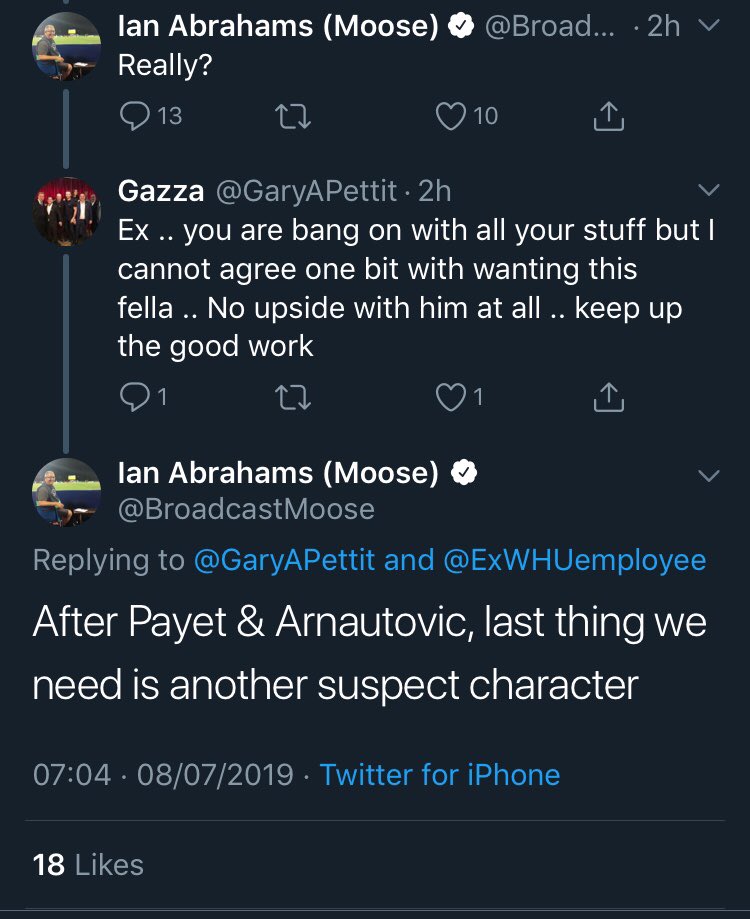 OPINION
It's fair to see where both ExWHUemployee and Abrahams are coming from on Balotelli, as his track record would excite fans as much as it would worry them. On the pitch, the 28-year-old forward has been in fine form in recent seasons and considering he can be snapped up on a free transfer due to his Marseille contract expiring, it seems like a brilliant idea to sign him. Balotelli scored eight goals in 15 appearances for Marseille in his 2018/19 campaign after joining them in January from Nice and even won two Man of the Match awards in the process (Source: WhoScored). So it's easy to see why he should be a tempting prospect for the Hammers to consider after selling Marko Arnautovic, who was the Hammers' top scorer in his 2018/19 campaign. However, Balotelli is a controversial figure. When the 28-year-old previously played for Manchester City, his antics stole the headlines more often than his performances. For example, the forward once accidentally started a fire after shooting fireworks from his bathroom window, as per the Guardian, and while that was many years ago; it is still a red flag regarding his character, so Abrahams has a point. However, ExWHUemployee suggested just a one-year deal for Balotelli if West Ham were to make a move, so surely that would cover the club if he was still an immature footballer?