Villarreal midfielder Vicente Iborra sent a cheeky seven-word message to West Ham United playmaker Pablo Fornals on Sunday.
On Saturday, the 23-year-old posted a photo on his personal Instagram account of him in London, wearing a jumper despite the searing heat.
Iborra, a former Premier League player with Leicester City, who linked up with Fornals for a few months after signing for Villarreal in January, took particular notice of the Hammers new boy's attire.
"In July a sweatshirt is not bad," he quipped.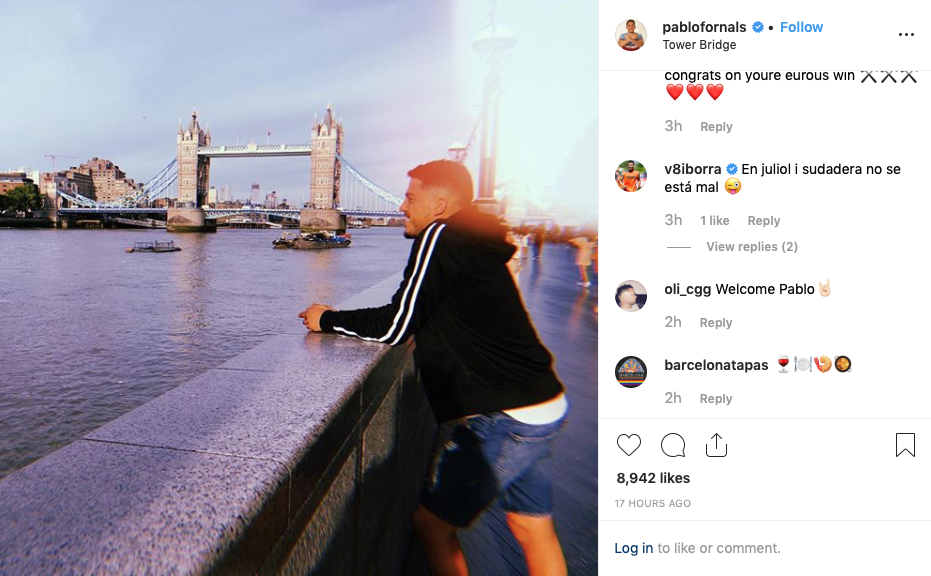 OPINION
It's good to see that Fornals has a fine relationship with his old teammates, that's an encouraging thought ahead of his stint with West Ham. Clearly there's a close bond between him and Iborra, despite the latter only arriving at the Estadio de la Cerámica in January of this year. That indicates that Fornals is a welcoming guy, something that should allow him to make quick connections with his new teammates in east London. It was a scorchingly hot day in London on Saturday, so Iborra does have a point about Fornals wearing what looks to be a hoodie in the photo posted on his Instagram account. Perhaps the Spanish international was expecting more typical British weather than what we have been receiving at the moment. Still, there will be plenty of that to come. Overall, though, the good thing is that Fornals is now over in the capital after flourishing at the European Under-21s Championships. Hopefully we won't have to wait too long to see him in a claret and blue shirt now.