Spencer Owen revealed he agreed with West Ham midfielder Mark Noble being viewed as the best English player of all time.
The YouTube personality, who has 130,923 subscribers,  and founder of Hashtag United, which has 460,226 subscribers, asked fans on his personal Instagram to caption a picture of him, and one of his supporters used it to claim that Owen thinks Noble is the best English player of all time.
Owen shared the caption on his Instagram stories, which also suggested that he'd be willing to "scrap" with anyone who disagrees regarding Noble, and added the word true via a sticker to show he agreed.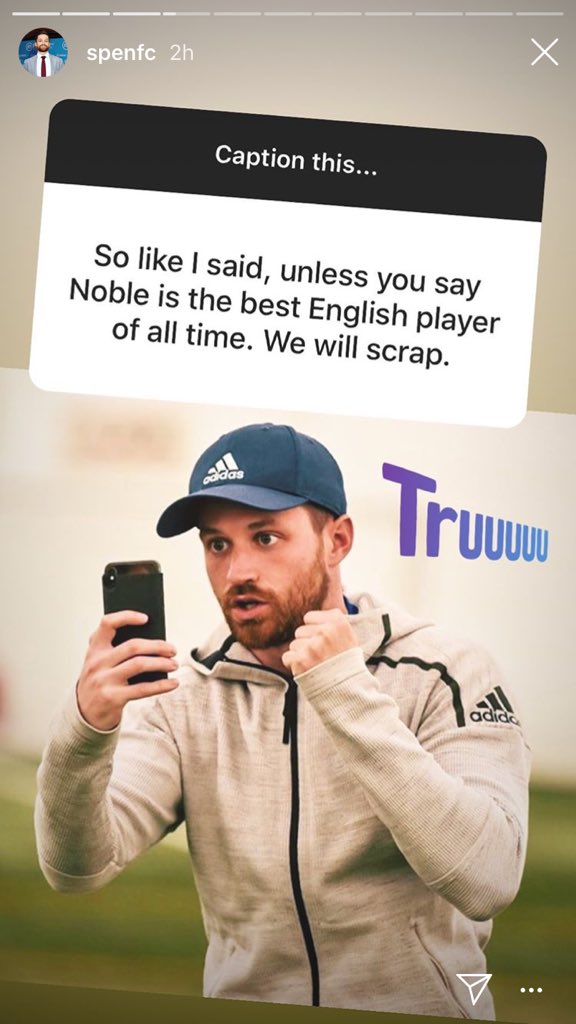 OPINION
Owen is a known West Ham fan so is it any surprise that he'd be willing to scrap in order to prove that Noble is the best English player of all time? Probably not. While the YouTube personality may be not serious about agreeing with that high praise of Noble, he no doubts rates him highly. After all there is a reason why the veteran midfielder is nicknamed Mr.West Ham. The 32-year-old has played 467 times for the Hammers, scoring 56 goals and registering 58 assists, and is the current captain of the club. If there was any player that Hammers fans would move heaven and earth to defend it would be Noble. The 32-year-old had a decent 2018/19 campaign for the club, to silence doubts he is past it, as he was involved in 10 goals across the 32 outings he made. Noble, scored five while assisting five, was involved with a surprising 19% of the Hammers league goals; which is impressive considering he started only 76% of the club's league games (Source: Transfermarkt). The midfielder averaged a notable 48.61 passes per game and played 136 accurate long balls in his latest league campaign in order to help set the Hammers on the attack (Source: Premier League).