West Ham midfielder Declan Rice has taken to social media to send a three-word message to Hammers' midfielder Josh Cullen after his play-off success with Charlton. 
Cullen played the full 90 minutes as Charlton defeated Sunderland 2-1 in the League One play-off final last Sunday, and his efforts were recognised by his fellow teammates.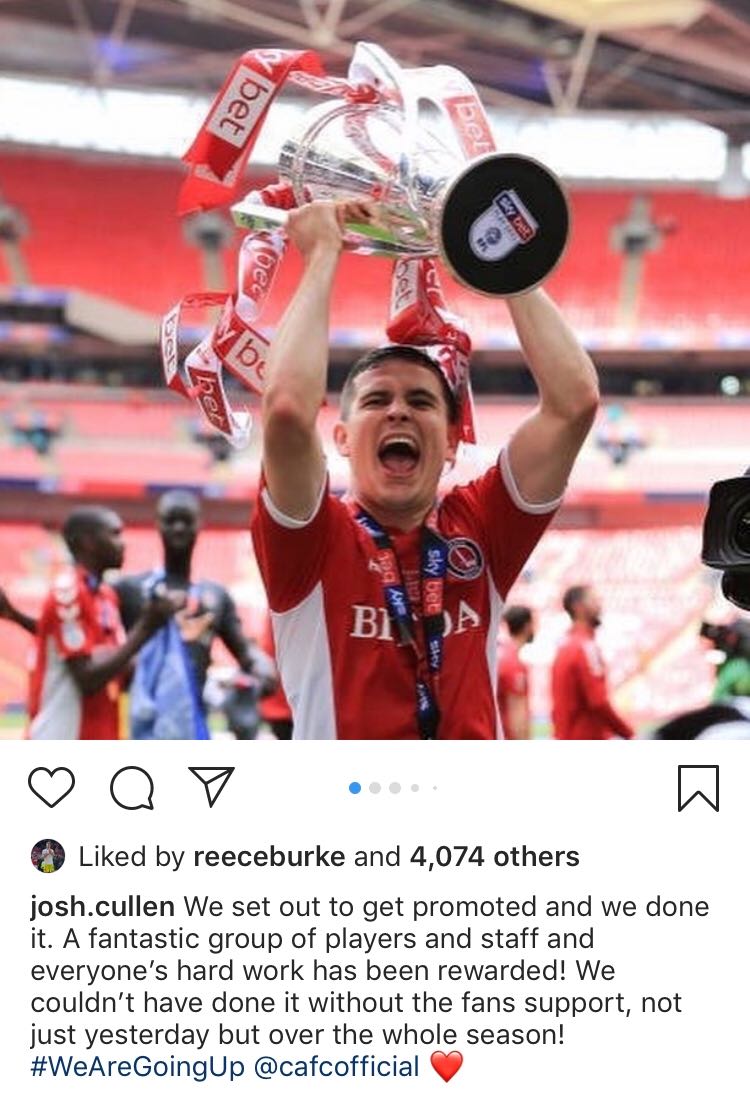 The 23-year old posted a photo from his personal Instagram account after helping the London club win promotion to the Championship, captioned: "We set out to get promoted and we done it. A fantastic group of players and staff and everyone's hard work has been rewarded!
"We couldn't have done it without the fans support, not just yesterday but over the whole season! #WeAreGoingUp @cafcofficial"
The England international then sent Cullen a message, congratulating him on his success with Charlton.

In a comment posted from his personal Instagram account, Rice said: "Love it geezaaa."
OPINION
Cullen has been a prominent figure this season for Charlton, making 35 appearances in all competitions for the League One outfit. The 23-year old's impressive season was topped off last Sunday with a 2-1 victory over Sunderland in the League One play-off final, where Cullen's side managed to steal a last minute goal to see them progress to the Championship. Rice, on the other hand, has had a slightly contrasting season, featuring 38 times for the Hammers in all competitions this season, however it's clear that he can still appreciate the hard work of other West Ham youngsters, even if Cullen is in fact three years older than the England international. Both players were brought up through West Ham's illustrious youth system, however it seems the two have taken very different paths over the last few years. Cullen doesn't have overly long left on his contract and his future at West Ham is currently uncertain, but it seems like he has attracted their attention and impressed his fellow teammates none the less.