OPINION
West Ham must act on Bournemouth's reported desire to sign Celtic midfielder Callum McGregor as he ticks all the boxes when it comes to the type of player Manuel Pellegrini needs to add to his squad in January.
Sun journalist Alan Nixon reported via his personal Twitter account on Sunday that the Cherries had been checking the 25-year-old attacking midfielder.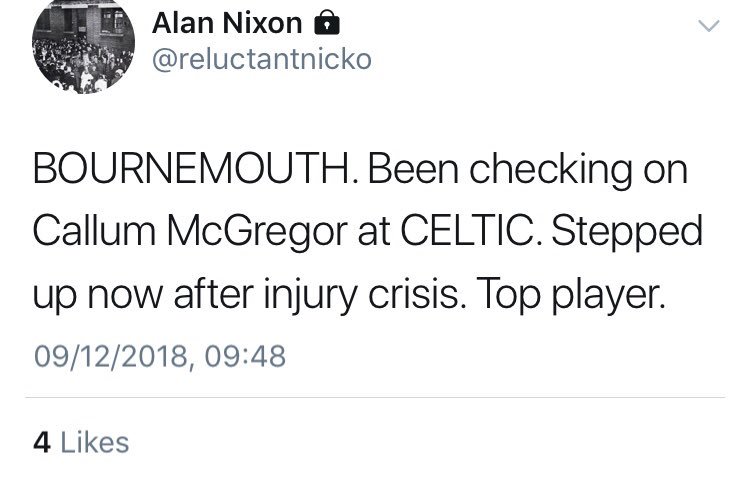 With Eddie Howe's side desire for McGregor still in the early stages, the Hammers should act on their Premier League rivals interest before they do in order to win his signature.
The 25-year-old is currently in red-hot form for Celtic as he has registered four assists in his last six league outings and looks too much for his opponents to handle.
Pellegrini clearly needs to boost his midfield options in the January and McGregor given his skill set, potential value for money and ability to carve out chances would tick all the boxes when it comes to what the Hammers boss should be looking for.
Also given that McGregor has experienced the Champions League as well as Europa League during his time with the Bhoys and is only 25-year-old then he is a player who can help the Hammers move forward in the coming season.
While Celtic are very likely to wish to hang on to McGregor as long as possible the London club have the resources to lure them into selling him if they really play their cards right.
Celtic previously parted with current Premier League stars Victor Wanyama for £12.5million (Source: Daily Record) and Virgil van Dijk for £13million (Source: The Scottish Sun) so McGregor's potential price tag may not be eyewatering when you take his ability and potential into account.
This means the Hammers must at least attempt to recruit McGregor as with the in-form 25-year-old attacking midfielder in their ranks then they will be better equipped for the second half of the season.